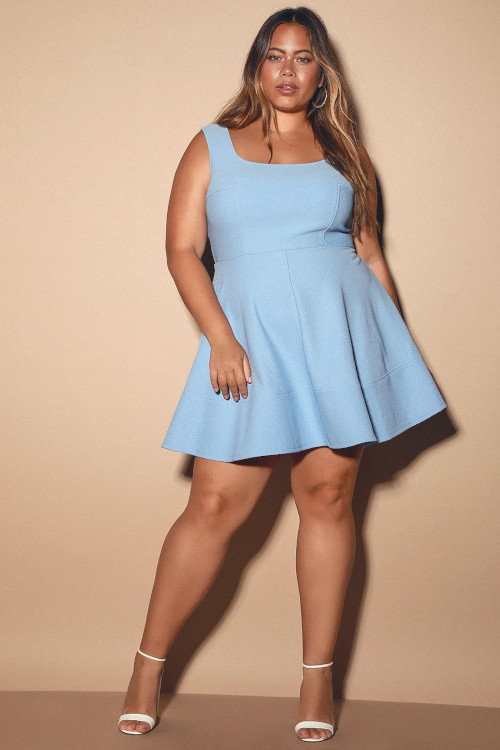 Home Before Daylight Periwinkle Dress
$48
Whether you're home by curfew or keep the party going all night, the Lulus Home Before Daylight Periwinkle Dress is the perfect party companion! Knit tank straps support a stunning bodice with a sexy square neckline, scoop back, and unique seaming in front. The fun continues with a fit and flare style, thanks to a full circle skirt that's begging for a twirl. Exposed brass zipper.dress dresses
Whether you're home by curfew or keep the party going all night, the Lulus Home Before Daylight Periwinkle Dress is the perfect party companion! Knit tank straps support a stunning bodice with a sexy square neckline, scoop back, and unique seaming in front. The fun continues with a fit and flare style, thanks to a full circle skirt that's begging for a twirl. Exposed brass zipper.dress dresses
Reviews
I bought this dress for my birthday outfit and it was exactly what I was looking for. The bodice area fits perfectly and the skirt flares just enough for that cute yet sexy flow. I just want to twirl all night in this dress.
This dress was perfect for my homecoming dance. It was comfortable. I loved the detailing. Would buy again from this company.
The color is so pretty and the size is perfect!